Monster Day Greeley Returns
August 21, 2021 from 12 p.m. to 6 p.m.
The Mission of Monster Day is to celebrate monsters in our culture in a positive way that encourages imagination and creativity. 
Mark your calendar for August 21, 2021, when Monster Day returns and takes over Downtown Greeley. There will be costumed monsters roaming the plazas, professional makeup demonstrations, vendor booths, food and beverages, monster makeup, face painting, music, kids activities, a costume contest and more! Plus, Distortions Unlimited will have dozens of their creations set up around the plaza ready for your photo ops.
Plus, you'll get to see Popcicle, Greeley the Gremlin's newest friend.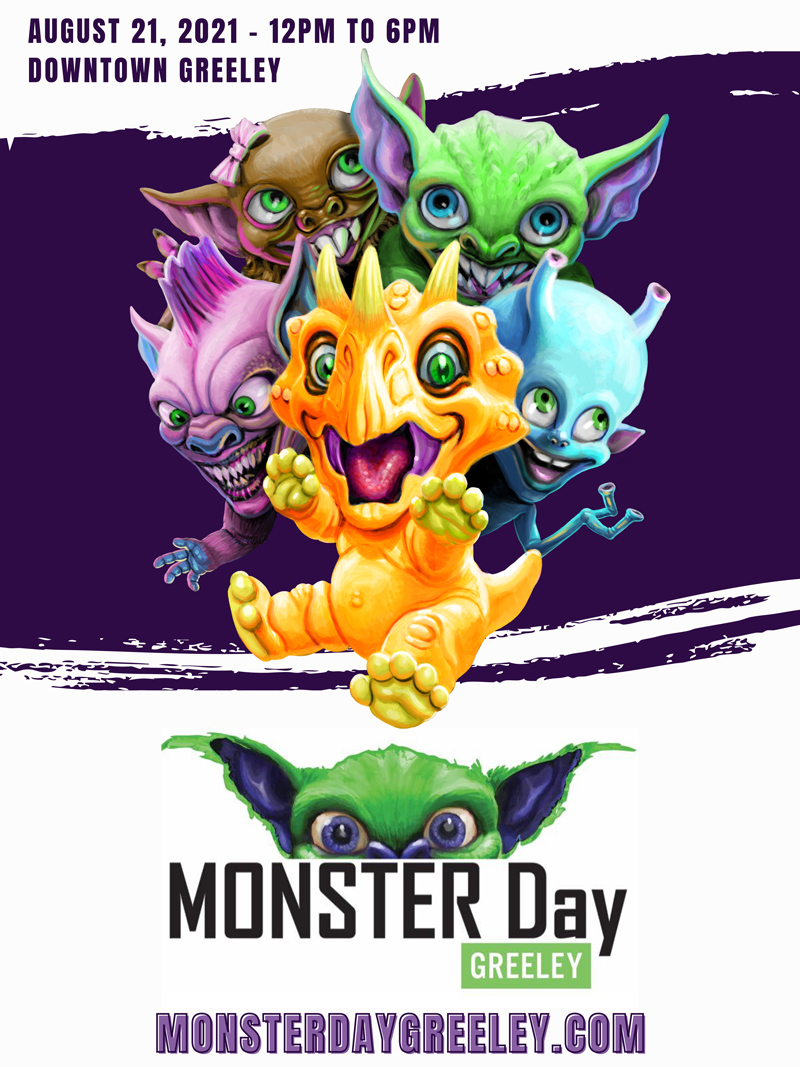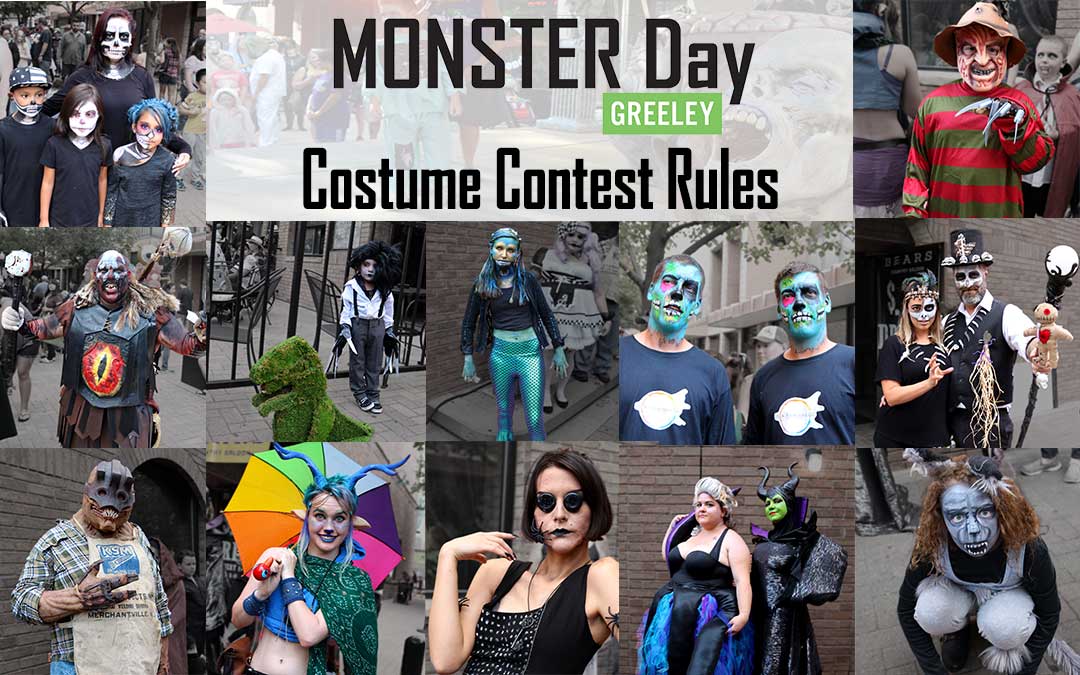 Monster Day will take over Downtown Greeley again on Saturday, August 21, 2021. There will be monsters and costumed actors everywhere, and YOU are invited to be a part of it! Whether is a store-bought costume, a handmade masterpiece, or even just your favorite monster...