Have you heard the news? There's a new Triceratops in town! And this little guy, affectionately known as Popsicle, the newest member of the Monster Day family and an honorary member of the Pops the Triceratops team. Popsicle joins Greeley, Chewbie, Galaxy, and Fang, as the unofficial mascots of Monster Day. (All created by Greeley's own monster makers at Distortions Unlimited.)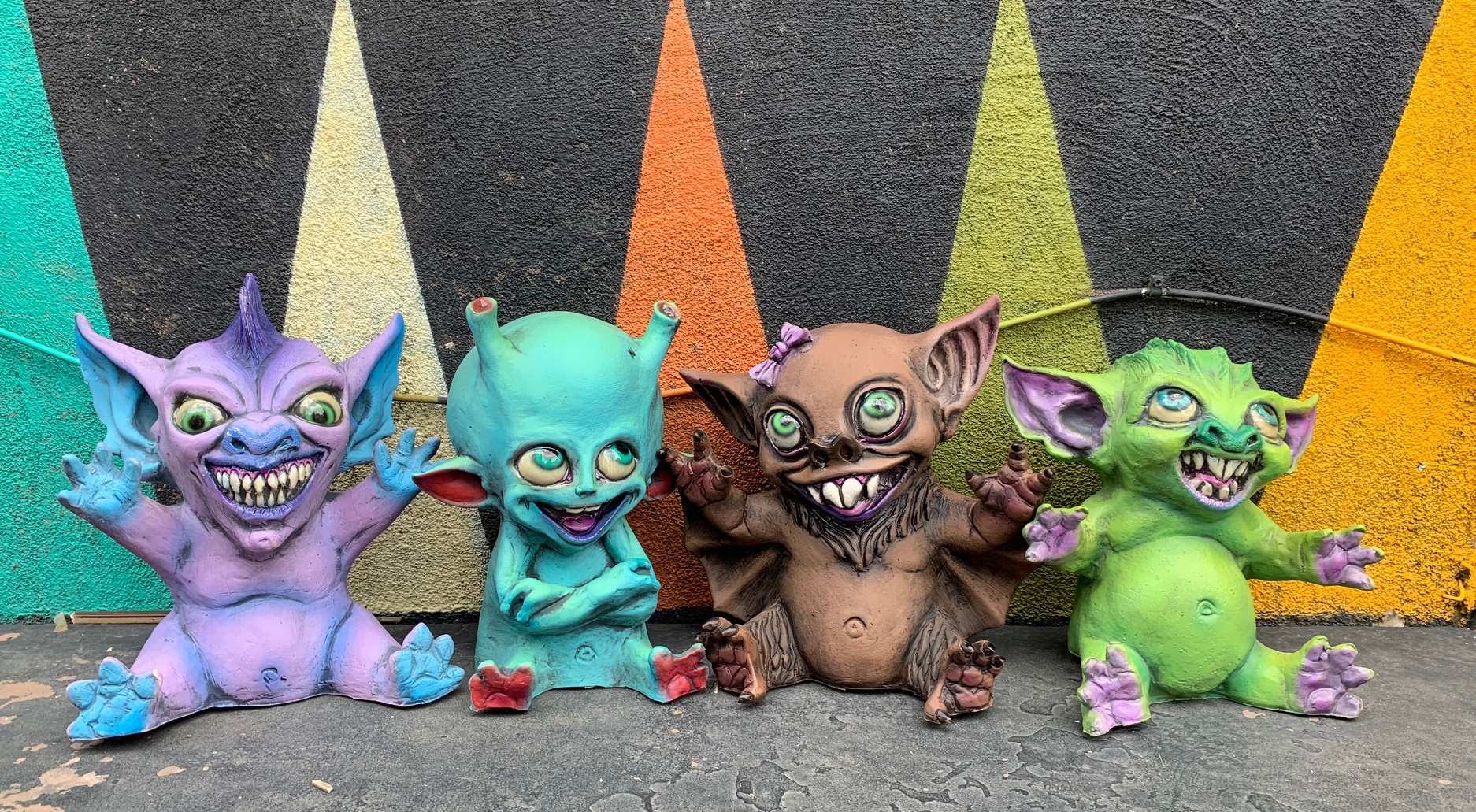 Where did the idea for Popcicle come from? The goals of the Pops the Triceratops project go beyond the scientific study of the first complete triceratops skull found in the state.This project is meant to bring our county community together in a fun and engaging way to learn more about our local history. After all, not every county has an official fossil!
So, when the crew from Monster Day reached out with an idea to create a new member of the Monster Day family, the response was "Absolutely!" Why? Because the foundation of Monster Day is the same Roland "Sonny" Mapelli had when he donated the fossil to Weld County in 1986 – education.
Sonny Mapelli was a huge proponent of learning. A businessman turned Denver City Councilman turned State Legislator, Sonny knew the value of education and community. When the Pops the Triceratops fossil was found on his ranch north of Briggsdale, Sonny ensured that the fossil remains in Weld County for residents to see, enjoy, and learn from.
His love of education extended throughout his family. His daughter, Terri Mapelli DeMoney, became a teacher and taught elementary school here in Greeley. And she would often bring her students to the Centennial Building, where Pops was first housed, to show them the fossil. More often than not, the kids were also greeted by Sonny, who would meet his daughter and her students at the display case and share stories about the wonderful prehistoric discovery.
But beyond the facts and stats shared with the students who came to visit the fossil, the Mapelli's were also teaching something else: caring for your community. By making time to share their family's story, by meeting with the young students and answering their questions, by showing that you can care for others through your actions, the Mapelli's taught our community about community.
It's important to learn about subjects such as science and math, but it's also important to learn how to treat each other; how to care for each other. If you don't already know, Monster Day works with the organization "Don't Be a Monster," a national non-profit organization dedicated to bullying prevention. Portions of the proceeds from Monster Day are given as a donation to this organization to ensure it can continue its mission of spreading kindness.
From their website, "Don't Be A Monster's mission is to educate and empower youth to stand up for themselves and their peers by building a community where everyone is included, no matter their differences."
That is a pretty Tri-riffic mission and one that Popsicle will be a great ambassador for, with Pops' approval.
Get ready for Monster Day Greeley happening on August 21, 2021, where you'll get to see Popsicle, along with Greeley the Gremlin and all the other amazing Monster Day happenings in Downtown Greeley.
Check out this live stream that Distortions Unlimited did when they unveiled Popsicle.