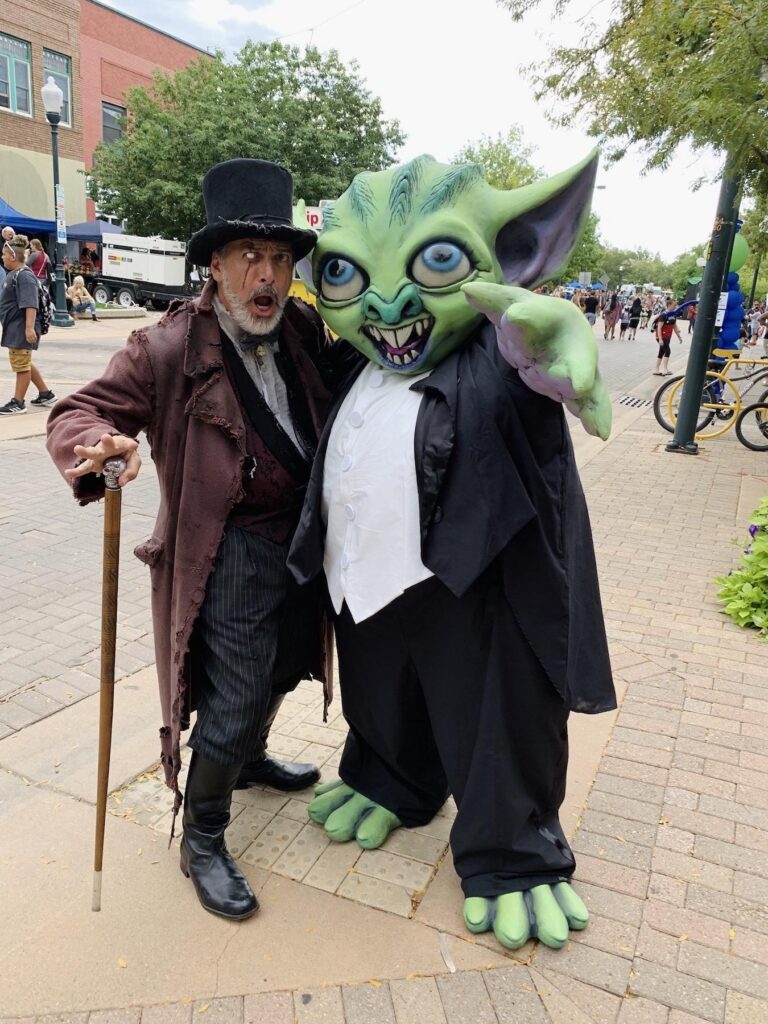 GREELEY, COLO., July 2, 2020 — Monster Day Greeley, scheduled for August 22, 2020, will be canceling its in-person events this year as a result of the Coronavirus (COVID-19) outbreak. The family-friendly celebration of all things monster, featuring Greeley the Gremlin, will instead move online throughout the month of August. More details to come. 
"It isn't feasible to host an event that draws a crowd of more than 5,000 in one-day at this time," said Alison Hamling, Director of Downtown Experience for the Greeley Downtown Development Authority. "The health and safety of our attendees, vendors, and partners are of our utmost concern as we continue to face this novel global health crisis."
Founded in 2017, Monster Day Greeley continues to grow in popularity. Why monsters in Greeley? Monsters have had a huge impact in entertainment and pop culture. Fun monsters, scary monsters, monsters for kids, classic monsters…they've become part of the fabric of our culture. Plus, it's a little known fact that the world-renowned monster makers at Distortions Unlimited live and work here in Greeley. 
"Monster Day Greeley culminates two of our greatest loves in one fun event," said Ed Edmunds, co-owner of Distortion Unlimited. "We're excited to keep the spirit of the festival and celebration of all things monster alive by bringing aspects of the event online.
This highly popular nonprofit event showcases Greeley as the fabulous and unique community it is with its own myriad of monsters including Greeley the Gremlin and his friends Chewbie and Galaxee. Proceeds from Monster Day Greeley have supported Don't Be A Monster, a Colorado-based nonprofit organization that offers unique and entertaining anti-bullying programs to students across the country.
The event team of Monster Day Greeley – Distortions Unlimited, Visit Greeley, the Greeley Downtown Development Authority, myGreeley, Blazen Illuminations, and Merry Makers – is making plans for its monstrous online celebration now and will announce more details in the weeks ahead. For more information, visit monsterdaygreeley.com.