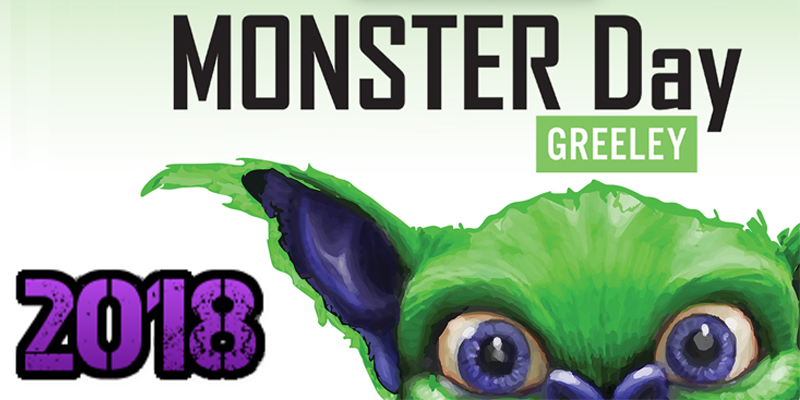 The final 2018 schedule is still being hammered out,  but we will have nearly everything we had last year, plus a lot more! Here's a taste of some of what you'll be able to enjoy at Monster Day Greeley 2018:
Plus this year, Monster Day has expanded into the Southeast corner of Lincoln Park to include a new paid attractions area including a Distortions Monster World, the Scream Generator, Monster Fishing, a Monster Train, and the Man-Eating Chicken!
And remember that this day is not just about having monstrous fun,  proceeds go to the wonderful anti-bullying nonprofit organization "Don't Be A Monster ", which has reached over 320,000 students with their anti-bullying messages.
Grab your camera, grab your friends, and get to Monster Day Greeley in Downtown Greeley on August 18, 2018. There is no other day like Monster Day!
Monster Day will overrun downtown Greeley on Saturday, August 18, 2018, from 4 p.m. to 9 p.m.
Be sure to RSVP to the Monster Day Greeley Facebook event for more fun and updates.